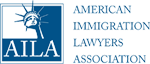 Samantha Loeb
Attorney Loeb is the Waiver Lead Managing Attorney at the Law Offices of Johanna Herrero, Boston Office. Attorney Loeb Graduated from Northeastern University School of Law in 2018.
Attorney Loeb manages the 601A Waiver Department, as well handles cases before EOIR. Her experience in the immigration processes, includes Provisional Unlawful Presence Waivers, Waivers of Inadmissibility, Adjustment(s) of Status, Naturalization, Asylum, Cancellation of Removal for Permanent Residents and Non-Permanent Residents, Motions and Memorandums before the Executive Office for Immigration Review. She has also appeared before USCIS and worked on several U Visa cases.
Due to the lengthy nature of some immigration cases, seeing a client win their case or pass their citizenship test is a special moment for everyone involved. One of Attorney Loeb's most memorable moments working in immigration law thus far was when one of her clients, after years of collaboration and case updates with both EOIR and USCIS, was finally granted a U Visa, and permitted to remain safely in the United States. This client is now in the process of lawfully petitioning for his family to come join him in the United States after almost a decade apart.
Attorney Loeb's passion for immigration stems from her own family's background. Her father is a first generation American Citizen by birth. Her paternal grandparents fled Germany during World War II, seeking sanctuary from Nazi Germany. Because Asylum laws did not exist at the time her grandparents entered the United States, she is passionate about ensuring that everyone has the right to pursue their right to seek safety via Asylum, or to pursue other relief, such as an unlawful presence waiver so that their families can remain intact.
Client Reviews
Contact Us 24/7
Fill out the contact form or call us at (617) 720-5200 or (786) 500-1200 to schedule your consultation.