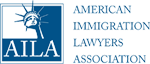 About Us
Immigration Law.
Our attitude towards immigration reflects our faith in the American ideal, and we have always believed that it is possible for men and women who start from the bottom up to the extent that their talent and energy allow it." Neither race nor place of birth they must affect their possibilities…"

– Robert Kennedy
The Law Offices of Johanna Herrero was established by founder, Johanna Herrero, and is a Boston-based immigration law firm with a nation-wide practice, focusing primarily on removal defense, naturalization, and family-based immigration. The firm practices in family and probate court and state criminal court to the extent required for immigration representation at the Executive Office for Immigration Review. Attorneys at the Law Offices of Johanna Herrero practice solely in immigration law and emphasize the importance of an efficient and results-oriented approach to representation and client services. Because this is our only area of practice, you will receive the highest level expertise, attention, and experience in immigration law, from our three full time Immigration attorneys. Our passion for immigration law and strong reputation as a removal defense immigration law firm is a testament to our constant monitoring of the ever-changing and evolving field of immigration law and our focus on the specific needs and individualized assessment we provide to all our clients. We have extensive experience with a wide array of immigration agencies: from filings with the United States Immigration and Citizenship Services, advocacy before the Executive Office for Immigration Review, and assistance with navigating interactions with Immigration and Customs Enforcement and the Department of Homeland Security.
We are dedicated to providing individualized attention and open communication with our clients. We aim to respond to all our clients' inquiries within 24 hours. Our 24 Hour Emergency Hotline makes available to our detained clients the services of our Immigration attorneys immediately. We specialize in Immigration Detention and visit ICE Detainees in Massachusetts, Rhode Island, New Hampshire, Connecticut and Florida.
Our firm focuses exclusively on immigration law issues. We are a team of nine experienced attorneys and legal assistants, as well as several members of the administrative and support staff. The firm now has a strong customer base nationwide, concentrated mainly in the Boston and Miami area.
The firm handles a large calendar of detainees and not detained before the Executive Office for Immigration Review. In addition, we handle cases before the US Citizenship and Immigration Services, the Board of Immigration Appeals, the Juvenile Courts and certain Criminal Courts.
We provide competitive rates and handle many of our cases based on a flat rate structure, instead of billing per hour. We do not use the traditional system of billable hours and we are open to negotiate pro brono options for the most needy clients. We know that the immigration law affects the family is for them that, for us, no case is too big or too small.
Please also connect with us on Twitter, Facebook and Linkedin.
Pro Bono
It is the spirit and not the form of law that keeps justice alive."

– Earl Warren- Juez
The legal office of Johanna Herrero offers public service and a considerable amount of pro bono work for her numerous clients who are detained and not detained. Attorney Johanna Herrero encourages the firm, its attorneys and all its staff to provide meaningful representation, even in the most difficult criminal immigration cases. From assisting families in the process of reunification to obtaining safe haven for the most vulnerable asylum-seekers, as well as helping the unjustly deported and releasing the convicted. We provide advice and free legal representation to those who need it most.
In our company, pro bono is not simply a suggestion, it is a mission and a continuous commitment. Through local non-profit associations and organizations based in Boston and Miami, Johanna Herrero's legal office helps the neediest people. The pro bono department values this work equally for the purposes of reviews and performance of associates. If you would like to benefit from our Pro Bono representation please email JH@Jherrerolaw.com to schedule a consultation to explain your unique circumstances so that we may consider your application to obtain pro bono representation.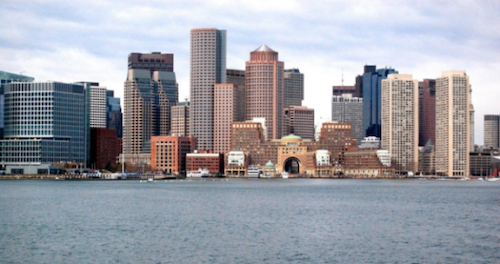 Client Reviews
Contact Us 24/7
Fill out the contact form or call us at (617) 720-5200 or (786) 500-1200 to schedule your consultation.