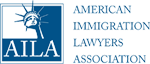 Omar Rahman
Contact: OR@JHerrerroLaw.com | Office: (617) 720-5200
Attorney Omar Rahman, is one of the Managing Attorney's of the Firm's Boston branch. Attorney Rahman is a first generation American Citizen born to immigrant parents from Pakistan. He has extensive legal knowledge in Immigration matters ranging from family based immigration petitions, criminal consequences related to Immigration Relief, and complex cases of removal defense. He also handles appeals before the Board of Immigration Appeals, and Court of Appeals. Mr. Rahman is also in charge of the Firm's detained docket and representing clients for their Custody Redetermination Hearings.
During his time at the Law Office of Johanna Herrero, Mr. Rahman has enjoyed training and supporting the Associate Attorneys in preparing them for litigation. Mr. Rahaman has been successful in litigating various Asylum Claims, overcoming bars to Asylum, and winning several Cancellation of Removal 42A/B cases. Mr. Rahman's most important achievements have all been related to humanitarian relief and family reunification and has helped hundreds of Asylees petition to join their family members in the United States after being apart for more than several years.
Prior to joining the Law Office of Johanna Herrero. Mr. Rahman worked at a large Immigration Firm based in NYC where he traveled and litigated both detained and non-detained hearings across the United States. Mr. Rahman has also worked on several Mandamus actions against USCIS for extensive delays in processing times, as well as habeas petitions for individuals who have been incarcerated for a lengthy period of time. With Mr. Rahman's extensive experience litigating cases across several jurisdictions within the United States he has seen first hand our nation's laws are not uniformly applied and has made it his mission to effectuate change through case law, and work with members of Congress to make practical bi-partisian legislation a reality.
Mr. Rahman has seen how difficult and complex it is to navigate the American Immigration laws. He has made it his mission to make these matters less complex. During his brief travels to Texas and Arizona representing detained clients, Mr. Rahman has first hand witnessed the inhumane treatment of immigrants at our nation's Southern Border. An ongoing humanitarian crisis which has only made the work for legal services, non-profits, and attorney's even more difficult than it already is.
During his free time, Mr. Rahman has spoken out about the complexity of Immigration Issues facing immigrants with prospective members of U.S. House of Representatives from MA and is actively working with candidates on drafting and proposing new legislation to streamline the Immigration process which both favors the Immigrants and creates uniformity in applying our nation's Immigration Laws equally throughout the nation. Furthermore, Mr. Rahman has worked with several candidates on developing their Immigration Policies and Platforms in their efforts to run for public office. Policies which both guarantee immigrants due process in adjudicating their applications for relief while also balancing national security.
Working with many migrant families, Mr. Rahman knows exactly how important immigrants are to the United States economy and can help curb our current economic crisis and rising inflation rates which affect all Americans. Thus, Mr. Rahman believes that his work not only supports Immigrants and their families but also the American economy as well.
Mr. Rahman has most recently been invited and spoken at the MassGOP Convention regarding an overhaul of our nation's Immigration laws. For which he has been approached and is working with several candidates to make migration to the United States fair, equitable, and ensure that each person is afforded the due process of law. Mr. Rahman has also spoken on hot topics in Asylum Law at the NY Asylum and Immigration Conferences discussing topics such as: Persecutor Bar, Tier III Terrorism Bar, and defining Particular Social Groups.
Education
J.D. / M.B.A., Hofstra University
B.A., St. John's University
Admissions
State of NJ (active)
State of NY (inactive)
District of Columbia (inactive)
EOIR
U.S. Court of Appeals for the 1st, 2nd, 3rd, 5th, and 7th Circuits
U.S. District Court for the Southern and Eastern Districts of NY
U.S. District Court for the District of NJ
Memberships
Member of AILA
Member of South Asian Bar Association of Greater Boston
Member of the NY Small Business Development Center
New York Bar Association
American Bar Association
Professional Recognitions and Awards
Nominated for Super Lawyers Rising Star Award in 2019
Nominated for the Joseph Minsky Young Lawyer Award in 2019, 2020
Languages Spoken
Client Reviews
Contact Us 24/7
Fill out the contact form or call us at (617) 720-5200 or (786) 500-1200 to schedule your consultation.