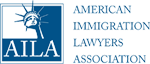 Brenda Capistran Cruz
Brenda Azucena Capistran-Cruz is a litigator and staff attorney at the law office of Johanna Herrero. She is driven by client-focused advocacy, where she listens to her clients needs, questions, and desired results. She is dedicated to ensuring that clients understand the legal process and providing clients with the best legal representation.
Brenda is a native and fluent Spanish speaker. She was born in Mexico, and came to the United States when she was eight (8) years old. Due to her cultural background Brenda sees her story in her clients and goes above and beyond to obtain favorable results. Brenda graduated from University of Illinois Chicago at the top of her class, where she majored in political science and minored in French. Brenda studied at Chicago-Kent College of Law, where she graduated cum laude in 2019 and received two CALI Excellence for the Future Awards.
As an immigrant herself there is nothing more rewarding than helping her clients obtain legal status in the United States. Brenda has successfully represented clients before the Boston Immigration Court, USCIS, and Family Court. She has been successful in Asylum cases, Cancellation of Removal, Motions to Reopen, Adjustment of Status through Special Immigrant Juvenile Status, Adjustment of Status through INA 245(i), USCIS interviews including N-400 (The Naturalization Interview), and Marriage based Green Card interviews, including, I-751 (Removal of Conditions). In her time at the firm Brenda has assisted hundreds of young children obtain the American Dream and she continues to strive to obtain favorable results for many more.
Client Reviews
Contact Us 24/7
Fill out the contact form or call us at (617) 720-5200 or (786) 500-1200 to schedule your consultation.